uptown girls
I love that within 15 minutes of being in Manhattan, I could already smell the cinnamony smell of roasting peanuts from a street vendor. That I'd already been passed by two different people comfortable enough, or more likely indifferent enough, to be jamming and singing aloud to their iPods.


And it's amazing how you can have been away for quite some time, but it's so easy to just head down into the metro and transfer trains, just as if it were yesterday when you were last here. Nevermind that the truth is it was over a year ago.


I love that I've now been to NYC enough that I can come to NYC without having an exhaustive list of must-sees. My must-do's instead was a list of people to see and places to eat and wander through. My ideal way to visit a city once it's become an old friend.


Friday was about the trip in. Ok, so I'd boasted that the 2pm bus would beat the traffic. It still is far superior to the one that leaves after work on Friday, but think I'd take it even earlier next time 'round. Traffic coming out of DC was thick for sure, although it really could have been much worse.


I met Dr D and her friend at Times Square for some pizza at John's, my fave. It was Dr D's last day of rotations, so it was definitely cause for celebration. I remember a visit to NYC that doesn't seem too too long ago where that series of rotations was just beginning.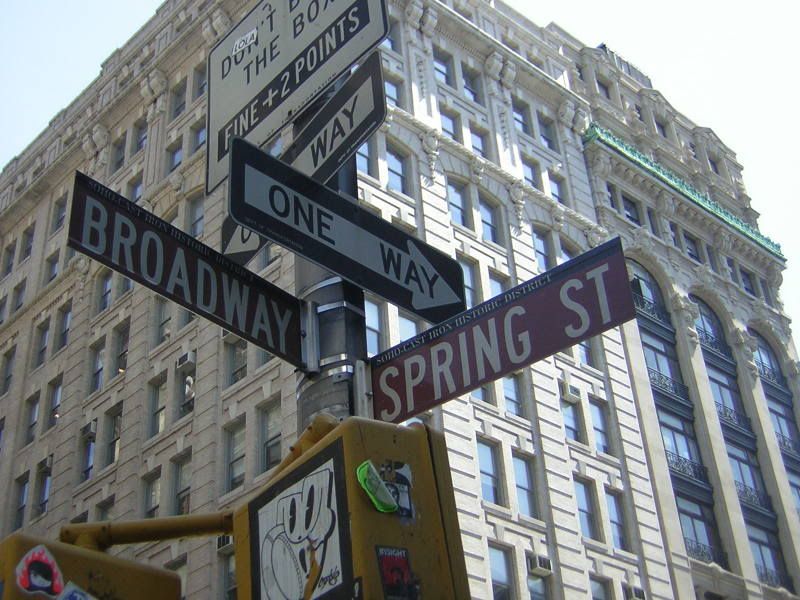 Saturday we headed to SoHo to enjoy the day. The weather was absolutely perfect. Not a cloud in the sky. Warm, but not hot. And we had nowhere immediate to rush to. Perfect.


On the subway, we were serenaded by a mariachi trio (nice). We thought that would be our slice o' Cinco de Mayo, but ended up continuing the theme as we happened on Gonzalez y Gonzalez - a pretty large Mexican restaurant on Broadway, just on the edge heading into SoHo.


The afternoon become shoes + sugar. I admit to a relapse here in self-induced shoe detox (does super practical and functional qualify as an exemption?). We ended up over at Crumbs, a new cupcake place for me out of the NYC cupcake afficionado scene.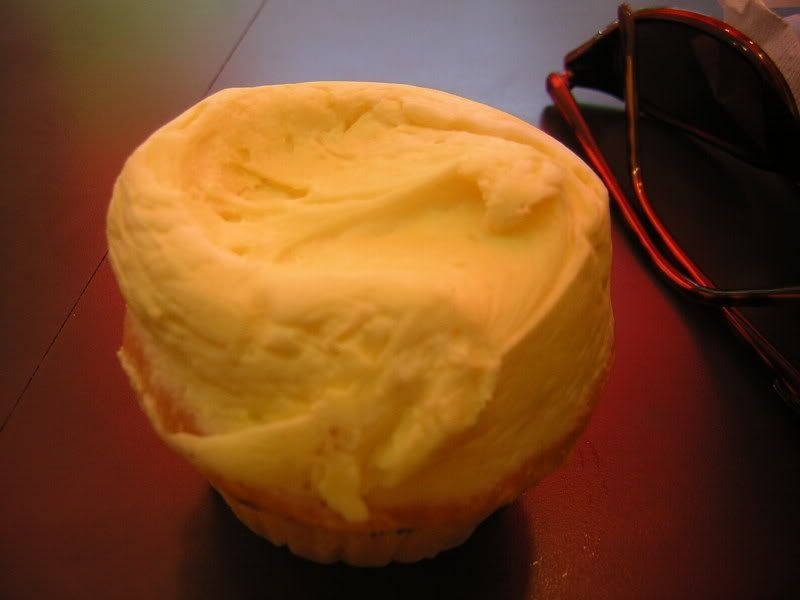 Having been to Magnolia and Buttercup Bakeshop, gotta say this one ranks right up there. They even offered mini-cupcakes (definite plus). I personally endorse the lemon buttercream. Mmmmm.


Since this is getting long and I'm getting finger cramps for deciding it would be smart to click away at this on my Blackberry, think I'm going to break this into two. Perhaps after brunch + latte, etc...
Labels: nyc