road trippin' - delaware or bust
Busting outside District lines
What a fabulous weekend. To celebrate Dr P's birthday, we'd planned out a girls weekend to the Delaware coast. Dr P's friend was out of town and had offered to allow us to come and stay at her place for the weekend. We were so in. It ended up being a total of five of us, in TXDem's Honda Accord (lovingly named Molly, a tribute to Molly Ivins). The trunk was maxed out for sure. It barely shut, but we were committed to being able to road trip as a single crew in one car - and proudly we succeeded. The original plan was to hit the hot tub as soon as we arrived, but a quick temp check nixed that idea. We opted instead for changing into our PJs and some good old-fashioned girl chat, complete with TXDem recreating cheers from her days as her high school's mascot. You go class reporter ;-) We capped off the evening with some Sex and the City episodes (ahhh the Aidan years... good old Green Goblin!) before turning in.

I carried a watermelon?
Saturday was just the perfect day. We woke up sans-alarm, the proper beginning to any weekend away. The house was so peaceful and quiet. And spacious... all of us currently live in the city, so such spacious square footage is not the daily norm for us by any means. We quickly tested the water to see if it had warmed up overnight and, thankfully, it did not disappoint. We were hoping to watch SATC from the hot tub, but were sad to discover that there was a VCR in the room, but no DVD player. We checked out their movie selection and were pleased to see that their video collection included such priceless gems as
Dirty Dancing
and Pretty Woman. The Oscars might have snubbed the acting in
Dirty Dancing
, but we're proud supporters for sure.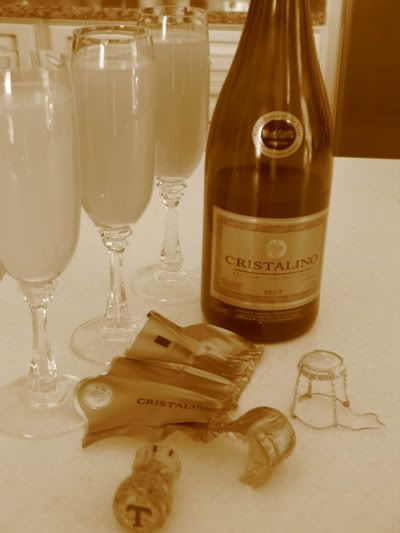 With mimosa ingredients in tow and our video, we headed back out to the hot tub. With it all of twenty something degrees outside, it was just fabulous to be in ninety degree plus water in nothing but a bikini, sipping mimosas and singing to the top of our lungs to "
I've Had the Time of My Life
". Ever realize what a fabulous microphone a champagne flute can become? We do. We retired in for some facials. LH had brought along a tube of mint julep facial. Oh lawdy! We then indulged in some post-tub napping since, sigh, sitting in a hot tub and becoming a prune can really be taxing on one's energy level, right? We felt like such bums but, then again, that's what vacation is all about. The house had the most fabulous bay window which had it's own mini-matress padding. It made for the perfect nap nook. I wish I could have smuggled it back to DC with me, but alas, in DE it remains.
Pâté for me? No way...
We finally got ourselves moving and headed out to the
Buttery
in
Lewes
to begin our night on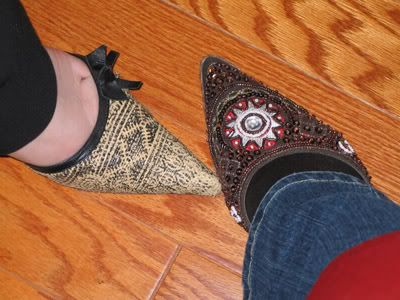 the town. We sat at the bar and enjoyed some fabulous appetizers. The birthday girl was able to get her signature Buttery selection of pâté. We enjoyed the best part of coming during off-peak season ... the lack of crowds. We were able to all five sit together with no problem. We were sad to learn our normal bartender had moved on to managing another establishment, but our bartender for the evening, John/Jay, proved to be a great one as well, quickly reminding LH of the wine she'd enjoyed so much last time. The citusy crispness of a New Zealand savignon blanc. Ahhh. Superb. One of the servers took a fancy to our group and kept joking he'd gladly run off his table of patrons in the corner if we could sit there. We smiled but held to our seats at the bar.
In contrast to the classy atmosphere of the Buttery, our next stop was a Rehoboth staple,
Dogfish Head
(DFH). They typically have live music on the weekend. Last time I was there, the music was a bit on the loud and edgy side, but this time it was more mellow and bluesy.
Melody Gardot
was the performer, and we all agreed it was a nice change. DFH is best known for its brews. For just $5, they have a sampler where you can try their different beers. This visit though, they'd made an addition to the menu -- the spirit sampler! This included a 1/2 shot tasting of their Blue Hen vodka, Dogfish gin, brown honey rum, and the best of the four - chocolate infused vodka. Fabulous. We decided around 11 to head back to the house, since we were sitting close to the door and each time the door came open, the crisp burst of air reminded us of the fabulous hot tub which was awaiting our return. I've got no intention of divulging our dicussion here, but lots of things are going on with lots of people and I think it was great for us all to be able to just sit, relax, and discuss.
Ponder the complications and rejoice in some of the resolutions that have come our way.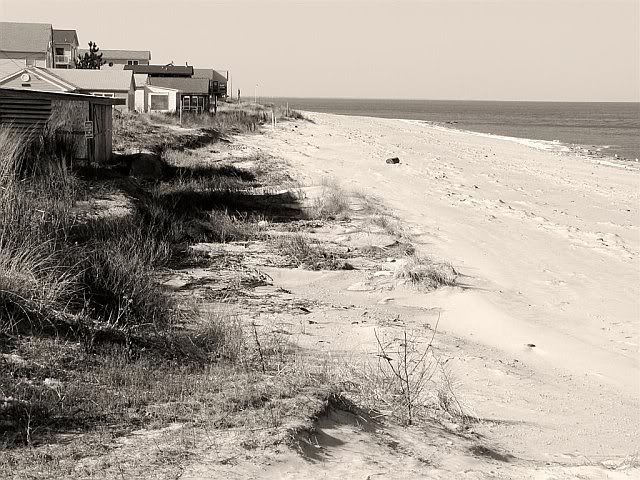 Sunday it was time to clean up our borrowed residence and gear up for the return trip to DC. We opted to quickly grab brunch at the Rehoboth Diner before packing the car down for the reverse trip. After loading the car up, we wanted to make a quick stop to the beach to take a few so-what-if-it's-the-winter-we're-still-gonna-beach-it-up pics. Dr. P recommended Broadkill Beach, a very quiet, rustic, and secluded beach. Absolutely beautiful. I still think the best was when Dr. P turned her camera on timer, propped it up on the car, and ran back over as we situated ourselves in the perfect group pose. Just as the final strobe light flashed to indicate the photo would soon follow, the camera tilted down. It was like something out of a movie and we couldn't help but laugh and take another shot.
I'm a shadowboxer, baby...
The trip home was quality time bonding with B. B. King and Lauren Hill, learning childhood road trip games of other travelers (HEY COW!), and all of us clinging to the hope that we'd never have to cross back into the lines of reality. But alas, it was not too long before we were pulling up to the door of my humble rented row house. What a fabulous weekend. I hope Dr. P had as great of a time during the birthday festivities as I did participating in them. I can't wait until the weather warms back up and I can make a trip down those winding highways yet again. I'm ready to cross to the other side of the Bay Bridge... look down over the Cheasapeake Bay. Soon and very soon.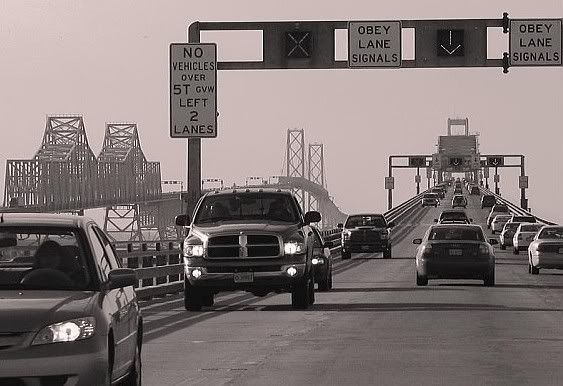 Much thanks Dr. P for the beautiful photos...