her name was lola....
Seriously, I thought I was never going to get a dress off of eBay. C'mon. It's not supposed to be rocket science. There's a flood of leftover crapola. Someone else's trash instantly (POOF) becomes your treasure. Or ideally, anyhow. The Fashionista and crew had been stalking dresses on eBay for a while. Searching on sequins. Mucho sequins. I was a bit envious as they were all getting these sweet dresses coming in... some of them even had back-up dresses. I, on the other hand, was getting constantly outbid. I was in love with this all sequin dress that had been worn in a Vegas show. The F went to bed and come morning, it was gone.
I learned perhaps eBay and I weren't such good friends after all... I was getting a bit bummed as nothing was working out and I sadly found myself skimming through transvestite dresses. Um, no. Finally though, one came through.
Tonight we all

rounded up to discuss the plans for the

upcoming fundraising event
. The Fashionista cooked us her signature dinner party pasta dish and showed us her spread, from hand-painted decorations (which were quite impressive) to her Oriental Trading Company stash. My dress had come in, so finally had the chance to try it on and model along with the Fashionista. Very cute... very sequined and uber
-low V in the back. Hmmm. Interesting. I'll be visiting my kind alteration ladies shortly. They won't know what to do though when I come in with a normal dress versus oh say a mid-thigh length pink and black spotted Pebbles costume. They can't say I'm a dull customer. We are each going to be performing magic tricks so we were all playing around with the different ones the Fashionista had picked up. I felt like I was 10, but it was great!!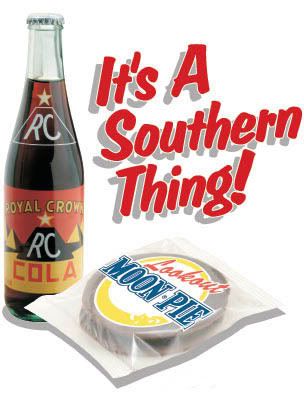 So from one theme to the next, I've been pondering this trailer trash theme some more. Still thinking on the perfect outfit for the occasion. I'm getting close... whatever it is, it's going to be paired with my short, pleated denim skirt. Yep. The one Sassy said was too much for the Jungle Bash. Time to dust it off. In looking around for ideas, I've found a whole slew of fun, themed images, so I'll be throwing those out here and there on the blog, just for kicks.
On tap for tomorrow? Find some prizes... at the Dollar Store, of course. Nothing but the classiest will do for our attendees. Oh, and also need to pull out the Christmas lights. Time to re-string those for sure!